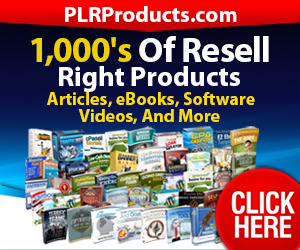 Today you're going to learn how simple it can be to leverage millions of dollars worth of other people's advertising, goodwill, and trust, and tap into the affinity that other businesses have built up with their customers over years, and in many cases, over decades. And the best thing is, it's not going to cost you anything.
You can have access to the hundreds or thousands of customers all around you who have been assembled by other businesses, and have proven to be loyal to those businesses by buying from them over and over again. And you are going to be able to have some of those companies send all of their customers to you so they can start doing business with you too.
The idea here is called strategic alliances or joint ventures, and it's a simple process that's based on tapping into the existing goodwill and strong relationships that all sorts of other businesses have established with people who are the ideal prospects for your products or services.
To start profiting from this idea, the question you should ask yourself is, "Who in our local area has already established a relationship with the same kind of people or businesses you'd like to have as customers?" In other words, who's already selling things to the customers you want to be reaching?
They should be selling a product or service that doesn't compete directly with yours, and it would ideally be something that people buy either before, during or after they buy the product or service that you sell. And as soon as you identify who these businesses are, your work is almost over.
All you do then is contact those business owners and make it easy (and profitable) for them to recommend their customers come and buy something from you. You may be wondering why they would be willing to do that? They'll want to do it for two reasons.
First of all, you'll show them why it will be in their customer's best interest, because you prove to them how much value and how many benefits you will provide for their customers. In other words, you'll point out the things that other competitors don't give them.
And secondly, they'll do it because you will give them some form of compensation (financial or otherwise) – you'll give them something they want. In every selling situation, it's all about them. It's never about what you want. So ask yourself this question.
"What would these referring companies want or need? There's obviously not a single answer to this question, because it will differ in different applications. There are lots of businesses who are desperately searching for more sales, and they don't have any idea about what they should be doing to generate them. You could be a perfect joint venture profit generator for them. All you have to do is take this idea and run with it.
The Accelerate High Growth Business Training program is designed to help small to medium businesses grow their sales and profits regardless of the economy. Visit this page to see if it's going to help your business.
Author: James Kupe
This author has published 8 articles so far. More info about the author is coming soon.