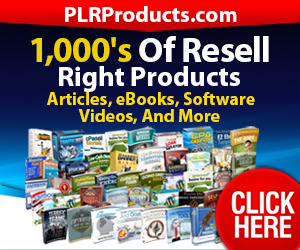 "To produce high-profile film & TV investors-TV productions for the global marketplace, offer International Co-Production structures as the foundation to expand our global presence to entertain the world and create successful ventures for our movie investors and partners; therein providing the know-how of perfectly balancing the creative with the necessary business acumen and team of experts to achieve our business plan….Mario Domina, Chairman-CEO"
THUNDERBALL FILMS NOR ANY OF ITS' REPRESENTATIVES WILL ACCEPT ANY UNSOLICITED PACKAGES, SCRIPTS OR MATERIALS – AND WILL BE DELETED UPON RECEIPT.
THE COMPANY WILL ACCEPT ONLY A ONE-PAGE QUERY for review under the following guidelines due to our current in-house development slate:
1. You have either one or two NAME Bankable Talents (Actors and/or Director-Actors) attached by Letter of Intent or written Agreement or:
2. the project has equity funds in place for development and/or production, verified through proof of funds from the escrow company.
ThunderBall has a policy against accepting unsolicited literary, dramatic, scripts, submissions of concepts, creative ideas, suggestions, stories, artwork or other materials for consideration. ThunderBall only accepts submissions of literary, dramatic, or other materials from franchised literary agencies, TV and motion picture producers with whom ThunderBall regularly conducts business. Any unsolicited literary, dramatic, or other materials which are submitted to ThunderBall will not be reviewed and will be IMMEDIATELY DELETED or returned to the sender. This is to avoid the possibility of future misunderstanding when projects developed by ThunderBall staff or representatives might seem to others to be similar to the submitted concepts, creative ideas, suggestions, stories, artwork or other potential content. Therefore, please do not send ThunderBall or its representatives any unsolicited submissions in the mail. In any event, any material you send to us will not be treated as confidential.
ThunderBall Films, S.R.L. (Dominican Republic, Headquarters) and its' subsidiary division, ThunderBall Films in the USA (Florida General Partnership for equity film investors Creative and Wall Street branch in New York for Administration & Finance) is a development production company specializing in forming INTERNATIONAL CO-PRODUCTION partnerships with those who can access and secure equity, local film tax and government incentives to finance into the development and production of projects being produced in these tax favorable countries.
We are a LAST-IN PACKAGING GAP FINANCE PRODUCER AND PRODUCTION COMPANY that works in CO-PRODUCTION partnerships once confirmation of equity/proof of funds along with the complete package (budget, LOI'S or Agreements for key talent – cast/crew, and any distribution or sales agent agreements in place) have been reviewed and approved to finalize in a written agreement or MOU.
Author: miahaydon692671
This author has published 1 articles so far. More info about the author is coming soon.